What Is SEM? A Guide to Paid Search Engine Marketing
If you've ever wondered, "What is SEM?" then you've come to the right place. You are not by yourself. There is a lot of terminology in the area of digital marketing that sounds the same or has similar definitions.
We'll go through the definition of search engine marketing (SEM) and the recommended techniques for running successful paid search marketing campaigns.
But wait, before you start learning how search engine marketing works you must try to organically rank your website also know about how to improve a website organically and if you want to know the organic website ranking strategy then go through our guide: – How to improve your website ranking organically
What is SEM?
The method of enhancing search prominence via the use of sponsored tactics is known as SEM, or search engine marketing. Previously, the phrase "search engine marketing" was used to describe both organic and sponsored search results. However, it is nearly entirely focused on paid search marketing at the moment.
SEM allows brands to pay for ads to appear as search results on search engine results pages (SERPs). They utilize particular keywords to ensure that individuals searching for such phrases see a brand ad. The brand is only charged if a user clicks on the ad.
Paid search ads may be seen on almost every page of the search results. These sponsored ads are often seen around the top and bottom of the page. They are labeled "Ad" to signify that they are a paid placement.
Some sponsored search advertising may also display in a highlighted carousel as items.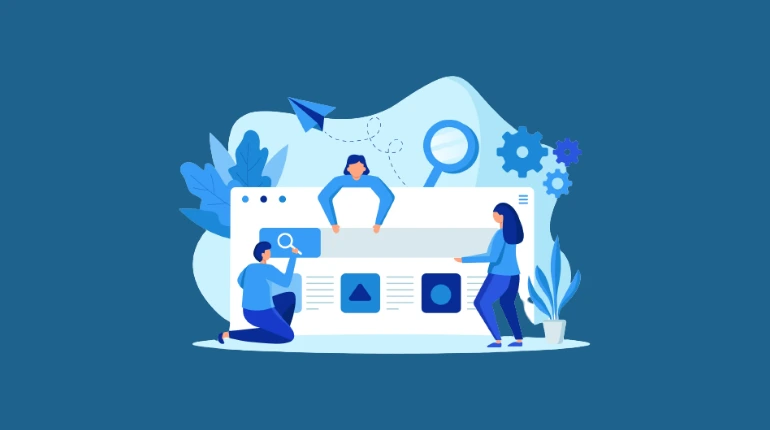 SEM Fundamentals: Terminology, Platforms, and Tactics
Platforms for Search Engine Marketing
Google ads
Bing ads
An SEM platform is a search engine where a brand may place search advertisements that appear when customers conduct a search. Google and Bing are the most popular SEM platforms.
The most used SEM platform is Google Ads. Because Google searches are conducted in the billions every day, it may assist you in reaching the largest online audience.
Bing Ads promises to be able to connect with 3 million searchers who aren't reached by Google. By displaying advertising on partner sites like Yahoo and MSN, Bing Advertisements links you with searchers who aren't primarily utilizing Google.
Types of SEM Keywords
SEM keywords are the terms and phrases that you use in your search engine marketing campaigns. If users search for specific terms, they will see your ads. If your campaign is focused on the term "virtual assistant," for example, your ad may appear when a user searches for that term.
1. Broad match keywords
Broad match keywords are used to target different versions of a term. Similar phrases, singular and plural versions, misspellings, stemming, and synonyms of the target term are all included. A campaign might target virtual assistants, online assistants, and virtual teams when targeting the wide match term virtual assistant.
2. Phrase match keywords
Phrase match keywords target the exact phrase as well as any phrases with words preceding or following the target keyword. When targeting the phrase match keyword virtual assistant, for example, a campaign might also target the terms best virtual assistant, find a virtual assistant, and hire a virtual assistant.
3. Exact match keywords
Exact match keywords look for words that are extremely similar to the target term. This category includes misspellings, single or plural forms, stemming, abbreviations, reordered words, paraphrases, and other terms having the same search intent as the exact match keyword. For example, a campaign targeting the exact match term virtual assistant may also contain virtual assistants, virtual aid, and virtual assistant.
4. Negative keywords
They are used to filter out terms that you don't want to be found for. that are wide match, phrase match, and exact match versions that you don't want to utilize in your campaign. These phrases may be semantically similar to your keywords, but they have nothing to do with the search intent of your target term, your campaign, or the content of your ads. For the target phrase virtual assistant, negative keywords may include, for example, virtual assistant salary and virtual assistant training. The intent for such terms would be irrelevant if the ad was seeking to attract organizations wishing to hire a virtual assistant, so they should be removed from the campaign.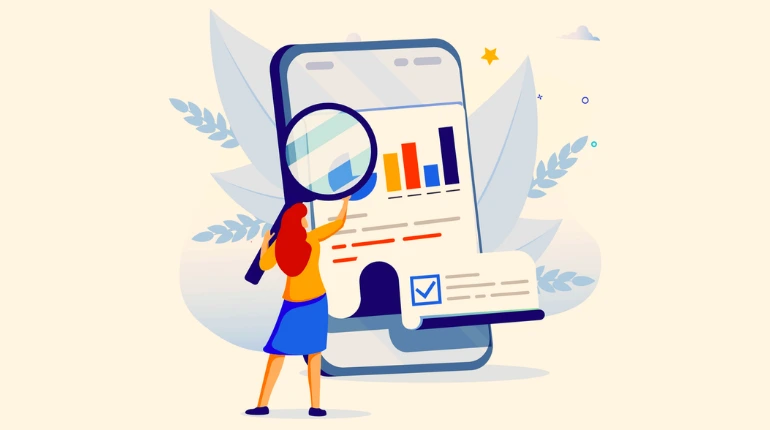 Search Engine Marketing Targeting
When you use keywords to target your advertising, you're telling a search platform when to show them. You can select extra parameters for when and who your ad should appear by using targeting
Location targeting in Search Engine Marketing
Ads will only be seen to persons who live in a specific ZIP code or geographic location.
Ad schedule targeting in Search Engine Marketing
Ads are only displayed at specified hours of the day or on specific days of the week.
Demographic targeting in Search Engine Marketing
Ads are only shown to persons who fall into specific demographic categories based on age and gender.
Device targeting in Search Engine Marketing
Ads are only displayed to users on specified devices, such as mobile phones, desktop computers, and tablets.
Search Engine Marketing Account Structure
The way your SEM campaigns are arranged and set up is known as account structure. It creates campaigns within your account by grouping relevant themes and keywords. The hierarchy of how the account structure works is depicted in this Google chart.
Campaigns:
Each campaign has its own goal, budget, bid strategy, and targeting parameters at the highest level inside an account. Accounts are frequently organize into bigger themes relating to certain products, services, target audience groups, or promotions using campaigns. A platform that connects virtual assistants with customers, for example, might run two campaigns, one for people seeking virtual assistants and the other for people who are virtual assistants.
Ad Groups:
Each campaign has its own goal, budget, bid strategy, and targeting parameters at the highest level inside an account. Accounts are frequently organize into bigger themes relating to certain products, services, target audience groups, or promotions using campaigns. A platform that connects virtual assistants with customers, for example, might run two campaigns, one for people seeking virtual assistants and the other for people who are virtual assistants.
Keywords and Ads:
Each ad group has its own set of keywords and advertisements to target. The keywords and ad copy are tailored to the specific audience and theme of the ad group. It is advise that each ad group has two to three ads and no more than 20 keywords. The ad group targeting full-time virtual assistants, for example, might produce advertising and use keywords that speak directly to virtual assistants searching for full-time work, whereas the ad group targeting part-time virtual assistants might target keywords and use language concerning the part-time jobs.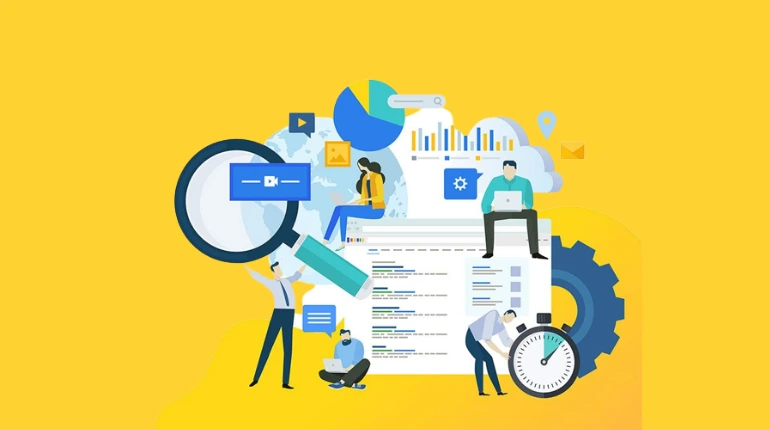 SEM Ad Copy:
For the most part, SEM ad copy resembles organic search results. They do, however, have the ability to display more information. Two headlines, a description, and a website URL are normally include in a basic ad.
Sitelink extensions
Callout extensions
Call extensions
Message extensions
Location extensions
Advertiser ratings
Price extensions
Structured snippet extensions
The SEM Ad Auction
When you create an SEM campaign, you're not guaranteeing that your ad will appear every time someone searches for your target keyword. A built-in system in SEM platforms determines if and when your ad appears, as well as how it competes with other brands targeting the same keywords. An Ad Auction is the name for this system, and it is based on three elements.
MAX CPC Bid
when someone clicks on your ad, the maximum amount you're ready to pay.
Quality Score
Your ad receives a rating from the platform. Quality Score has no specific algorithm, however, it is thought to be dependent on criteria including your click-through rate (CTR), keyword relevancy to an ad group, landing page relevance to keywords, and past ad performance.
Ad Rank
A score that the platform assigns to your ad in order to decide where it will appear in the SERPs. Your search ad will have a better placement if your Ad Rank is greater.
These three parameters are utilized to determine who "wins" the ad auction and receives the best position on the search engine results pages.
Max CPC Bid x Quality Score = Ad Rank
How to Improve Search Engine Marketing Results: Keys to Creating Powerful Campaigns
Before you start your SEM campaign, as well as after it has already started, you must conduct research and develop a strategy.
The strategies listed below can help you improve your campaigns so that you can reach more people, spend less money, and receive more conversions.
Perform Keyword Research
Choosing the correct keywords to target is one of the most important aspects of SEM success.
Your target audience makes use of them. Sort the results by keyword popularity to find the most popular keywords in your audience's searches. Find the most popular terms linked to your business and sector using a tool like Alexa's Keyword Difficulty Tool.
Work at the end of your sales funnel. Identify high-converting buying keywords that appeal to customers at the bottom of the sales funnel. Use Alexa's Competitor Keyword Matrix's buyer keywords filter to find search phrases with strong purchase intent that are already driving traffic to your competitors but not to you.
Fit within your budget. Consider the return on investment (ROI) you expect from your ads and choose keywords with a CPC that will result in a positive ROI.
Create Compelling Ads
To be effective, an SEM campaign must persuade searchers to click on the ad. Use the following techniques when producing your adverts to attract more users to click on your search results.
In the ad copy, include the keyword.
Make the reader aware of the value or solution you're providing.
Connect your copy to the intent of the searcher.
When it's appropriate, include prices and special offers.
Make a strong call to action.
Make use of ad extensions.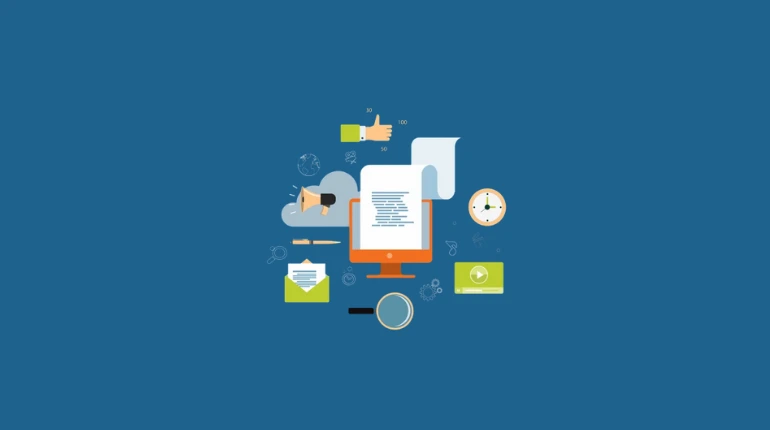 Improve Your Quality Score
Your SEM advertising will appear more frequently and at a cheaper cost if you have a high-Quality Score. Incorporate target keywords in both your ad copy and the landing page it links to increase your Quality Score. This informs search engine marketing platforms that the ad and destination URL is relevant to the searcher's goal, resulting in a higher Quality Score.
Optimize Existing Campaigns
You must also understand how to enhance SEM campaigns once they have been launch if you want to get the most out of your SEM approach.
Continue to optimize campaigns once they are up and going to receive the best results.
Add additional relevant keywords.
It's possible that you overlooked keywords when creating your campaign. Examine the campaigns and add any suggested keywords that aren't already in place.
Examine your campaign and eliminate any terms that are bringing in the wrong kind of traffic.
One advantage of SEM is that you can obtain more immediate feedback on what works. To generate different variations of your ad tactics, use A/B testing. Examine what works and make changes to your campaigns to determine the best targeting, ad text, keywords, and landing sites.
Start Crafting Your Search Engine Marketing Strategy
Begin designing and implementing your SEM strategy now that you have a firm grasp on "what is SEM?" To select the optimal keywords for your campaigns, start with the tools described in this post.
4 benefits of using search engine marketing
One of the most cost-effective ways to reach your target audience when they are ready to buy is through search engine marketing (SEM).
According to research, 90% of internet searches are made by customers who are towards the conclusion of the buying cycle.
SEM, when done correctly, will place your adverts in front of your target demographic with highly relevant content, all for free until they click on your ad.
Your ad will appear in the sponsored portion of a search engine's result page if you use SEM. It is rate base on the amount you spend on keywords (the more popular a term is, the more expensive it is) and a "quality score" that indicates how similar your ad is in comparison to others.
Using both SEM and SEO can enhance not just the exposure of your ads but also the traffic to your website. This boosts your chances of converting prospects into leads, especially if your paid ads and website both appear at the top of any search engine results page.
While SEO takes time to develop, SEM can be complete rapidly and has numerous advantages for your company.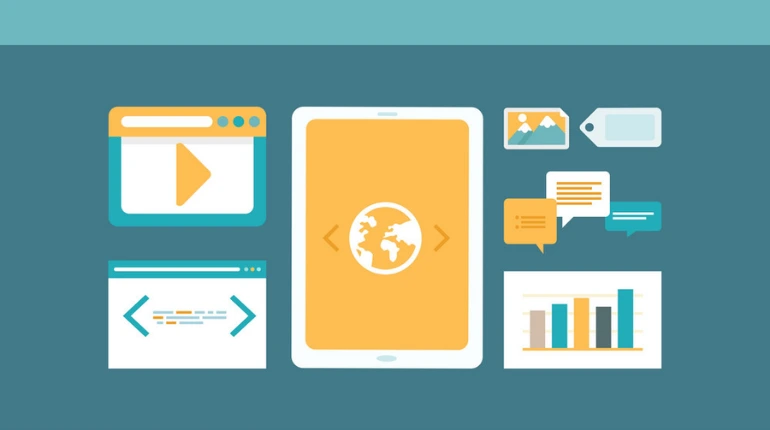 1. SEM grabs the attention of your audience at the right time
According to studies, 90% of people who conduct online research know exactly what they're looking for. They wouldn't have used the terms you're after if they didn't.
This means you can put your content and adverts in front of a highly engaged target audience who is actively looking for deals like yours – all for a reasonable cost and without bothering them.
2. It's easy and quick to implement
Setting up an SEM campaign is simple and straightforward. While it may take some time to witness the full impact of a campaign, it is extremely adaptable and configurable and can be set up in a matter of hours.
Changes can be made on an as-needed basis, allowing you to tailor your website content, keywords, and spending to your audience's preferences.
3. It's measurable
SEM enables exact success tracking and in-depth campaign analysis, allowing you to fine-tune your keyword mix, budget, and content strategy over time.
Whatever your aim is, you'll be able to know just how much value you're getting from this marketing and advertising channel, allowing you to make more informed budgetary decisions.
4. It helps raise brand awareness
SEM (and SEO) can help enhance brand awareness as well as create qualified visitors to your website.
Consumers are more likely to visit your website, prefer you, and even promote your offers if your product or service ranks higher in search engines.
As your prospects get more familiar with you and consider you as a credible advisor or provider, you'll find that their search phrases become more and more relevant to your brand.